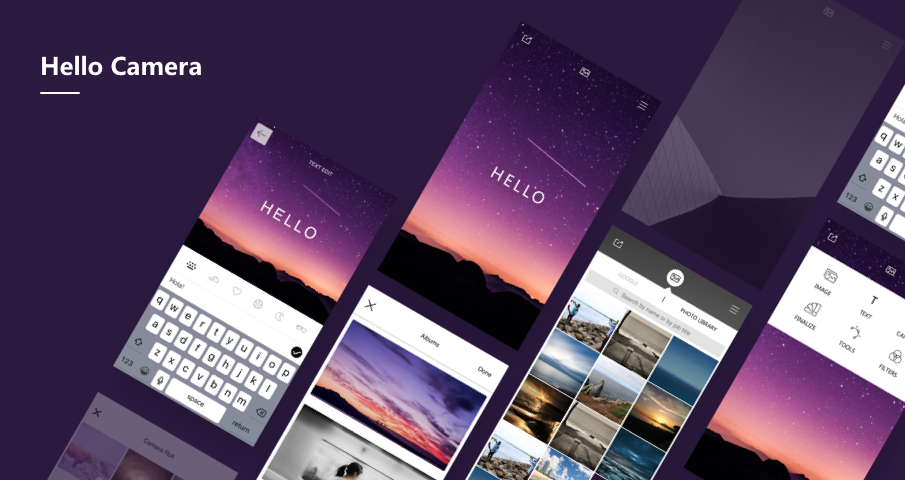 Hello Camera is an easy-to-use retouching app. You can use it to add a variety of retouching effects to your photos with a simple operation. It is simple and easy to learn and operate. The example sho...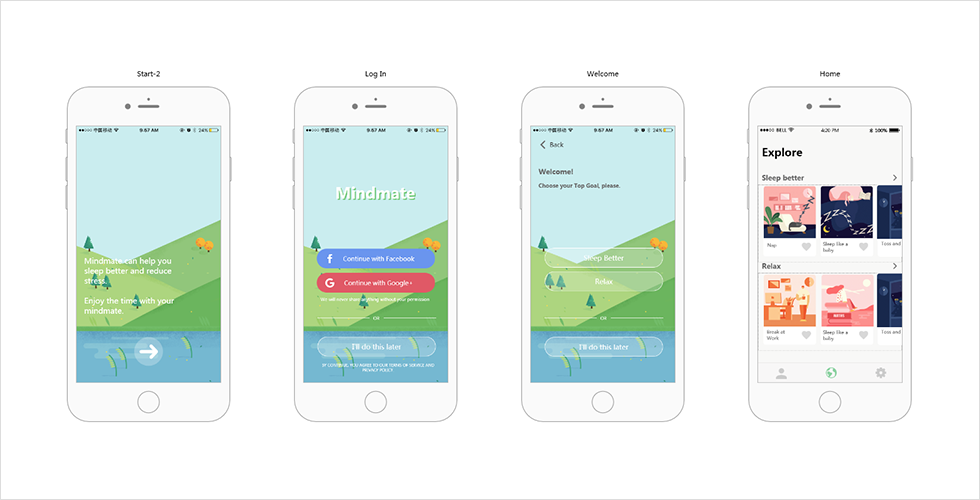 Mindmate is a health app that can help people fall asleep and relax quickly. It has very cute and fresh interfaces that consist of some vivid and interesting illustrations. In this prototype, to main...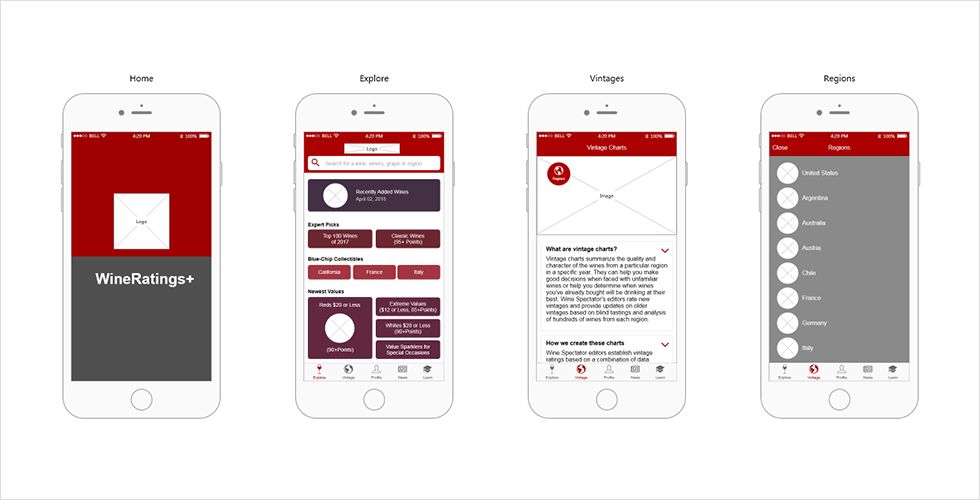 WineRatingsPlus is a red wine app that helps you get expert advice when choosing wine for any dinner, party or occasion. Moreover, it is also an excellent tool for connoisseurs and anyone interested t...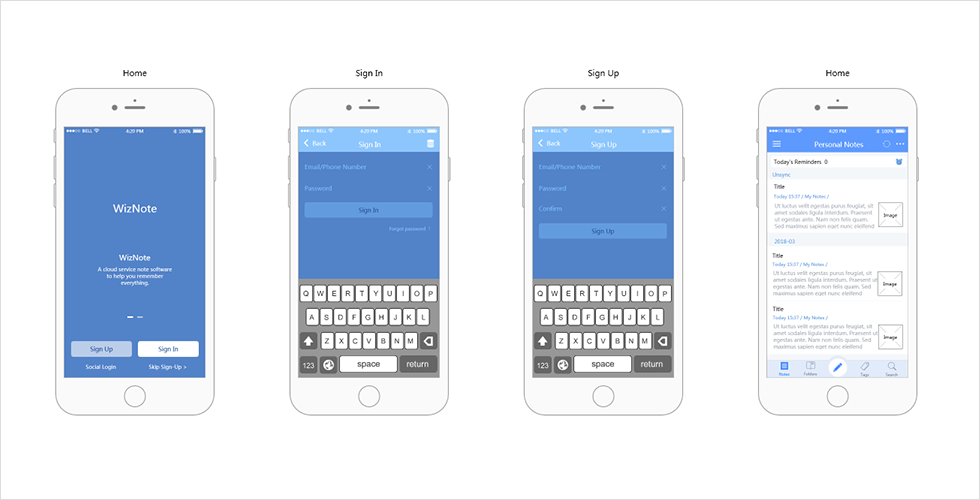 WizNote is a good cloud-based note-taking app with comfortable blue interfaces. It helps you remember all your schedules anytime and anywhere. In this prototype, a special label bar at the bottom is ...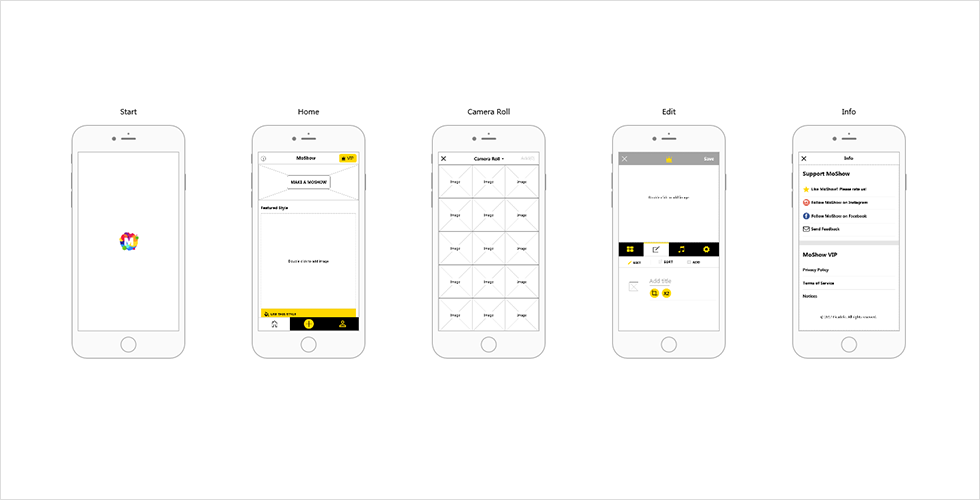 MoShow can turn your photos into fun and eye-catching slideshow videos perfectly for social media, such as Instagram, Facebook, Messenger and more. It offers dozens of dynamic styles and enables users...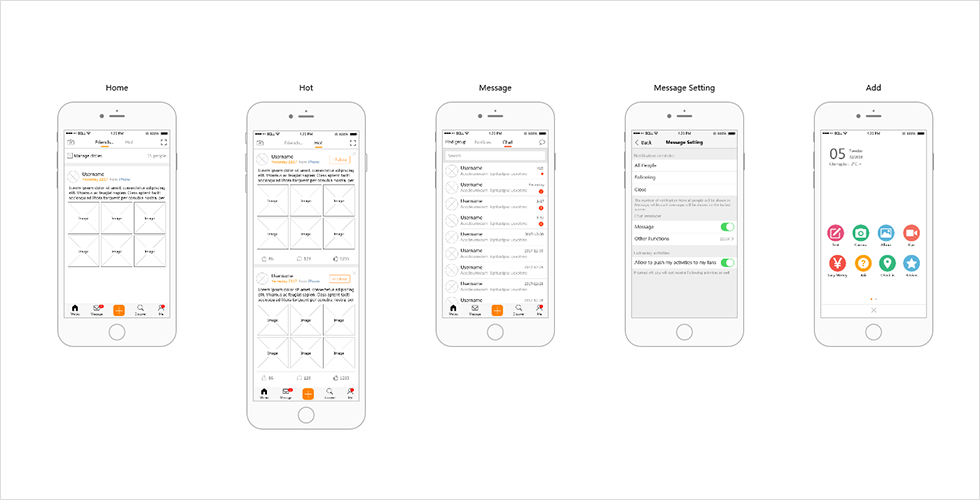 Sina Weibo provides global users with 24 hours of comprehensive and real-time Chinese news, covering domestic and foreign breaking news, sports events, entertainment and fashion news, industry informa...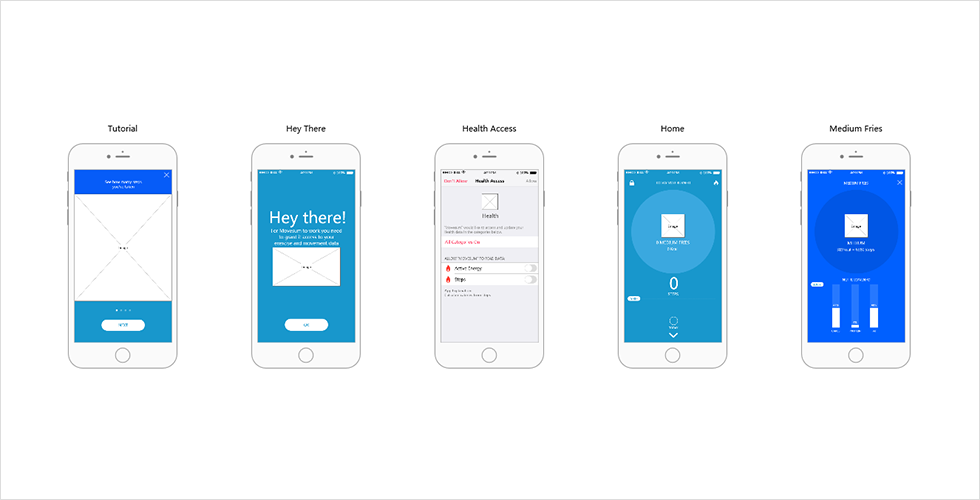 Movesum is a brand-new step-counting concept that can help you find the motivation to exercise. This beautiful app offers you a simple and effective way to set sports goal, stay committed and connect ...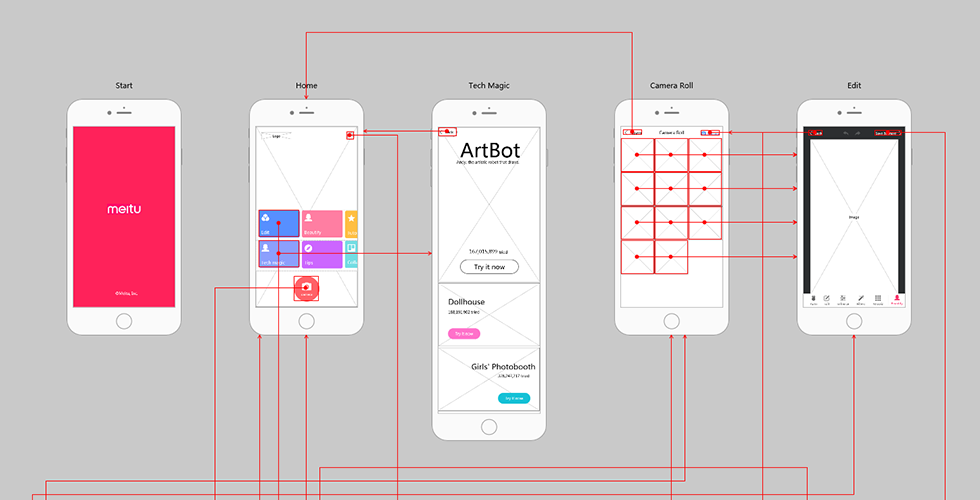 Meitu, a Chinese selfie editing app, has offered many simple and powerful features for users to make their photos beautiful, such as beauty cam, tech magic and photo collages, etc. And I believe many ...